Description
This opportunity will be financed under the Earlyfunding system. See here the conditions
WECITY complies with Law 5/2015 and with Regulation (EU) 2020/1503 of the European Parliament and of the Council of 7 October 2020 on European providers of crowdfunding services for companies. It is authorized by the CNMV as a Participatory Financing Platform registered under number 30, with a favorable proposal from the Bank of Spain.
New Era Homes SL requests financing from wecity for this investment opportunity.
Investor, before making your investment please read the basic information for the investor client. Past performance does not guarantee future performance.
The investment
The investment opportunity consists of a 1st degree mortgage loan to finance the purchase of plot AR S7 "AR Alcaparra III 1", located in Calle Capellanía, Mijas (Málaga). As an additional guarantee, 191,000 € of the VAT refund to the company corresponding to the acquisition is pledged in this project.
The plot has a total buildable area of 1,543 m2 and has a building permit applied for in November 2022, for the construction of 7 independent luxury villas with large gardens and swimming pool. Each villa will have more than 300 m2 built on plots of more than 470 m2. The plot is mortgaged.
The developer provides equity of €660,000 (45.2%) of the total €1,460,000 required for the purchase.
The developer applies to wecity for a loan of €800,000 at a fixed rate for the purchase of the land. This loan has a 1st degree mortgage guarantee.
Through wecity you can participate in a fixed-rate loan operation with an annual interest rate of 11% for an estimated term of 12 months (6 months mandatory) with the possibility of extending for an additional 6 months. The total estimated return is 11% for 12 months or 16.5% if the final term is with the 6 month extension. The interest payment + return of the invested capital will be made at maturity.
With a minimum investment of €500, you can participate in this opportunity with an excellent return and maximum guarantees.
"Si invierto 100.000€ tendré un beneficio total estimado de 10.000 €"
Valuation
La tasación actual con finalidad de garantía hipotecaria, (Orden ECO 805/2003) asciende a 1.105.603,01 € .
El préstamo a realizar a la sociedad es de 650.000 €, lo que supone un Loan to Value (LTV) sobre tasación actual del 58,79%.
The project
El proyecto se trata de la adquisición de la parcela donde se desarrollarán 7 viviendas unifamiliares, con jardín, 2 plazas de aparcamiento y piscina privada.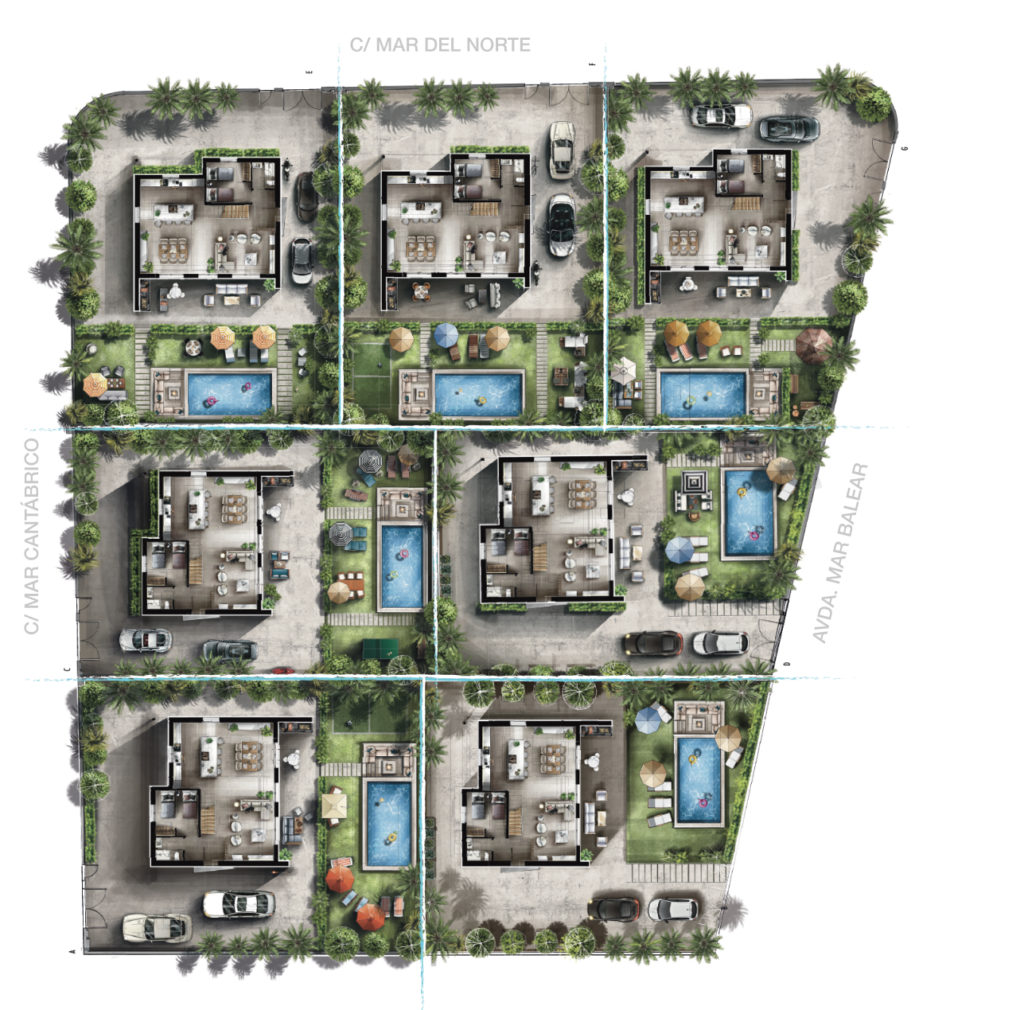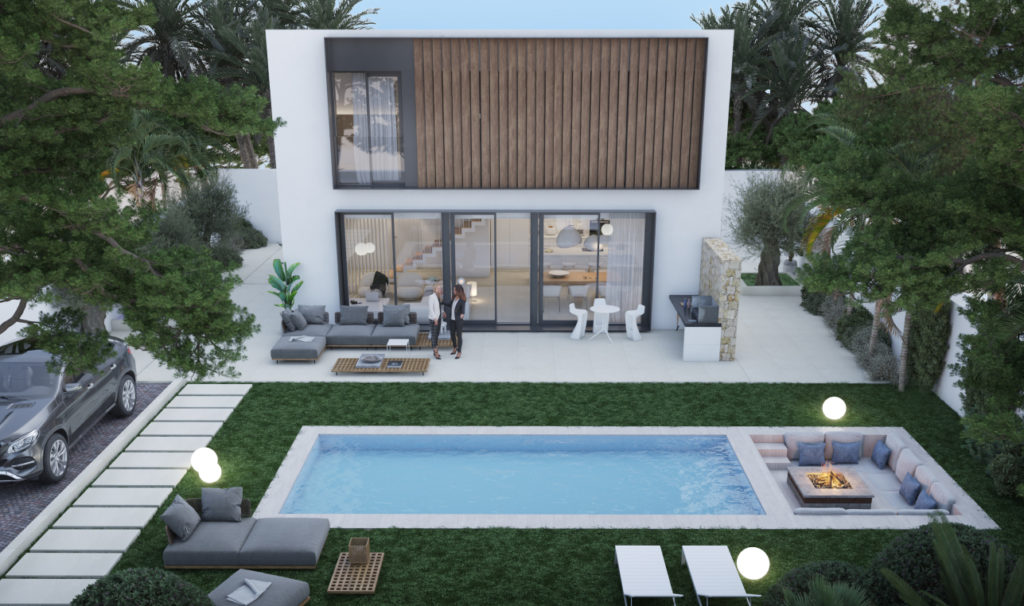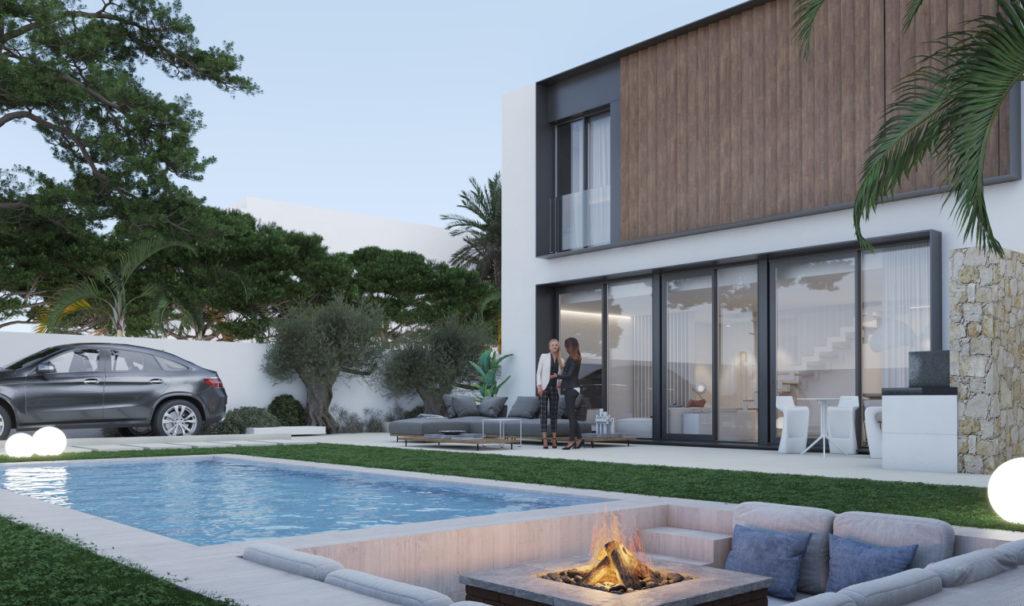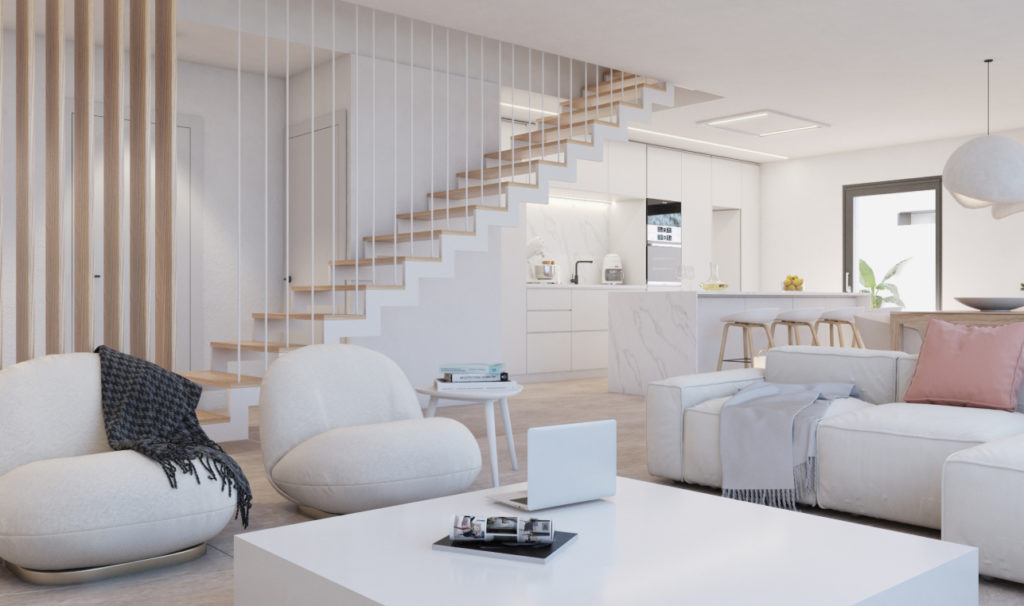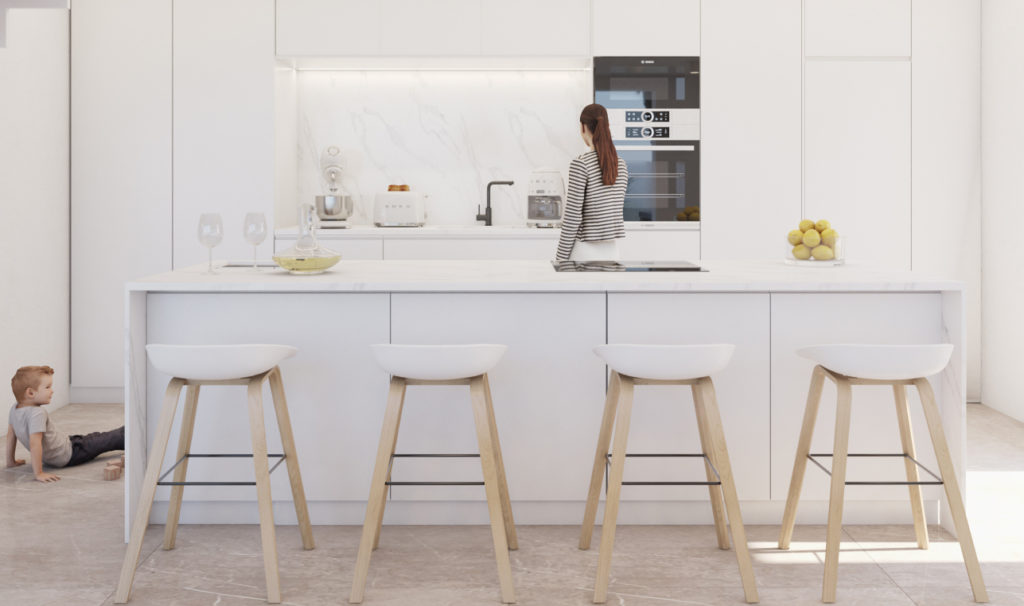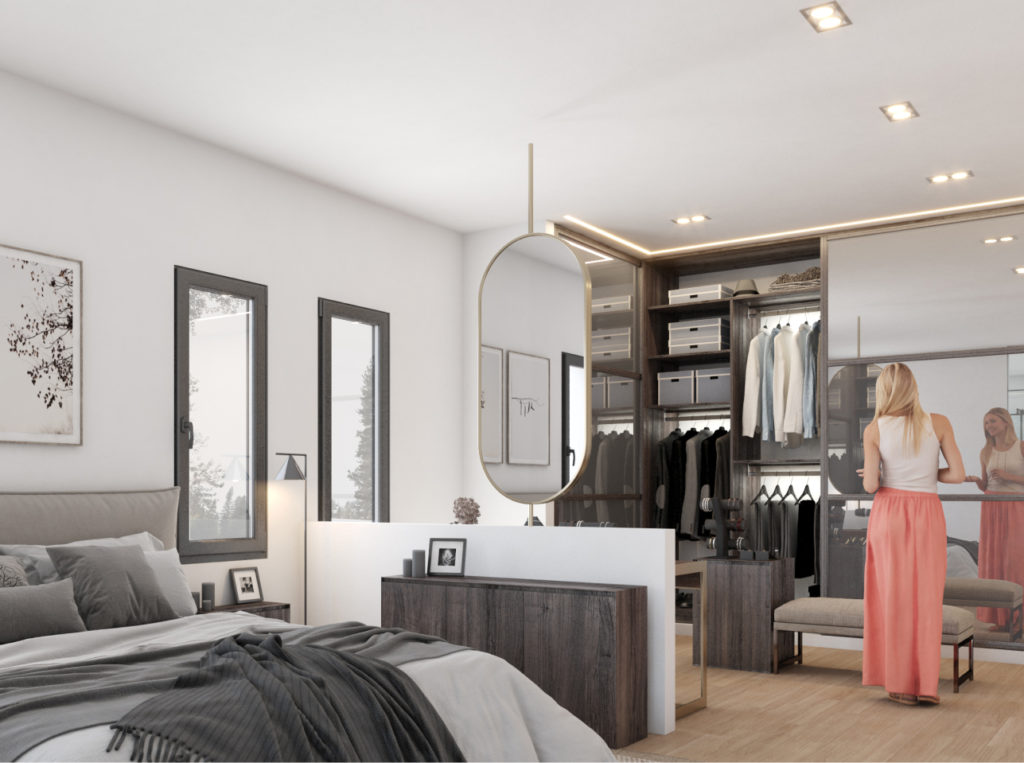 Imágenes de vivienda similar de fases anteriores
Environment and location
El proyecto está situado en una de las mejores urbanizaciones de Bétera, Valencia.
Bétera se extiende hasta los pies del Parque Natural de la Sierra Calderona, lo que hace que tenga un patrimonio natural de gran calidad propio del Turismo Ecológico.
El Turismo de Ocio cuenta con un hotel de cuatro estrellas. El Ad-Hoc Parque Golf , dos alojamientos rurales, numerosos restaurantes de calidad y establecimientos de ocio como el Club de Golf Escorpión o el Centro Hípico Equitecnic, conocidos en el ámbito estatal y que hacen de Bétera un lugar privilegiado para un turista de nivel medio-alto.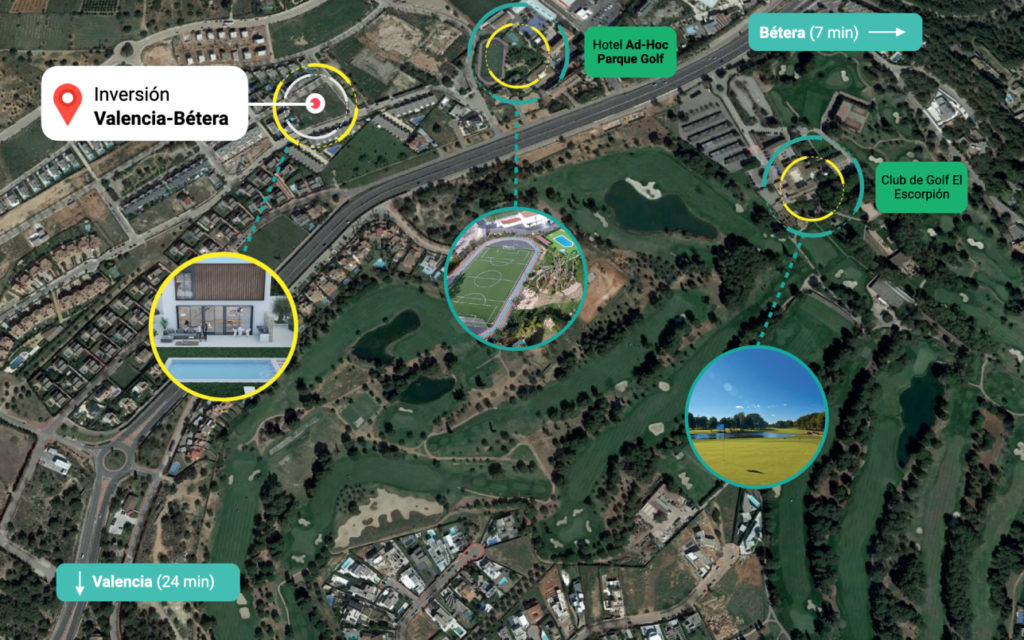 The mortgage guarantee
El préstamo tendrá como garantía hipotecaria de 1er grado el solar situado en Calle Mar Cantábrico, Parcela 13-2, Bétera (Valencia).
La entidad tasadora independiente encargada de identificar el valor es TINSA , cuya denominación social es TASACIONES INMOBILIARIAS SAU, y se encuentra inscrita como Sociedad de Tasación Homologada por el Banco de España con el número 4.313
Según el informe de tasación realizado por TINSA, la tasación actual asciende a 1.105.603,01 €€.
El préstamo a realizar a la sociedad promotora es de 650.000 €, lo que supone un Loan to Value sobre tasación actual del 58,79%.
Guarantee agent
The constitution, preservation, management, administration and, if applicable, enforcement of the real estate mortgage rights on behalf of the investors will be carried out by an entity external to wecity.
In this case the designated Collateral Agent is BONDHOLDERS.
Bondholders, is a professional company specialized mainly in providing independent commission agent and escrow services over different asset classes and under numerous international jurisdictions.
In recent years Bondholders has been mandated as agent and arranger in more than 400 transactions representing a total of nearly 200 billion euros in debt.
Its main clients include, among others, financial institutions, institutional clients, asset managers, sovereign government agencies.
Currently one of the leaders in Europe in providing independent fiduciary services.
Monitoring
The promoter must justify the use of the funds in each of the applications.
The use of the funds by the promoter will be monitored by a company external to wecity.
Keys
Type of Investment: Fixed interest loan.
Guarantee: 1st degree mortgage.
Purpose of the loan: Financing of the purchase of the land and expenses associated with the project, where 7 single-family homes will be developed in Bétera (Valencia).
Contribution:

Sponsor contribution: 300.000 €

Wecity investors: 650.000 €
Type of property: New Construction-Residencial
Interest rate: 10 % annual
Estimated total return: 10%.
LTV First Disposal Appraisal: 58,79 %
Loan term: 12 months
Interest payment: at maturity
Minimum investment: 500 €.