Description
wecity.io complies with Law 5/2015 and with Regulation (EU) 2020/1503 of the European Parliament and of the Council of 7 October 2020 on European providers of crowdfunding services for companies. It is authorized by the CNMV as a Participatory Financing Platform registered under number 30, with a favorable proposal from the Bank of Spain.
Olivo de Colmenar SL requests financing from wecity for this investment opportunity.
Investor, before making your investment please read the basic information for the investor client. Past performance does not guarantee future performance.
The investment
The investment opportunity consists of financing, together with the developer, the purchase of a plot of land by means of a bridging loan in the amount of €3,900,000 at a fixed rate with a 1st degree mortgage guarantee.
The plot is located in Colmenar Viejo, Madrid. The exit of wecity's investors will take place with the entry of the bank financing (once the requirements established with the bank are met) and a capital increase by the partners.
The site, for which planning permission has been requested since October 2022, has an approximate buildable area of 6,016 m2 where a development of 32 single-family homes with garage, communal areas and swimming pool will be developed. Currently the level of documented pre-sales is 40.62% (13 dwellings out of 32) – July 2023.
Agruppa Homes (sponsor of the project), through the vehicle company Olivo de Colmenar SL, is providing its own funds of 990,672 € (20.25%) of the total of 4,890,672 € needed to purchase the plot.
Through wecity you can participate in a fixed-rate loan operation with an annual interest rate of 12.25% for an estimated term of 6 months (3 months mandatory) with the possibility of an additional 3 month extension. The total estimated return is 6.13% for 6 months (or 9.18% if the final term is with the 3-month extension).
The interest payment + return of the invested capital will be made at maturity.
With a minimum investment of €500 and no investment limit, you can participate in this opportunity with an excellent return and maximum guarantees.
"If I invest €100,000 I will have an estimated total return of €6,130″
ECO Valuation
The current valuation for mortgage guarantee purposes (ECO Order 805/2003) amounts to 5,441,915.47 €.
The loan to be made to the company is 3,900,000 €, which means a Loan to Value (LTV) on the current appraisal of 71.66%.
The independent appraisal company in charge of identifying the value is TINSA, whose corporate name is TASACIONES INMOBILIARIAS SAU, and which is registered as an approved appraisal company by the Bank of Spain under number 4.313.
Rating

An external rating of the project has been requested from JLL, which gave it an A rating.
The Project
32 houses with garage, communal areas and swimming pool in Colmenar Viejo, Madrid.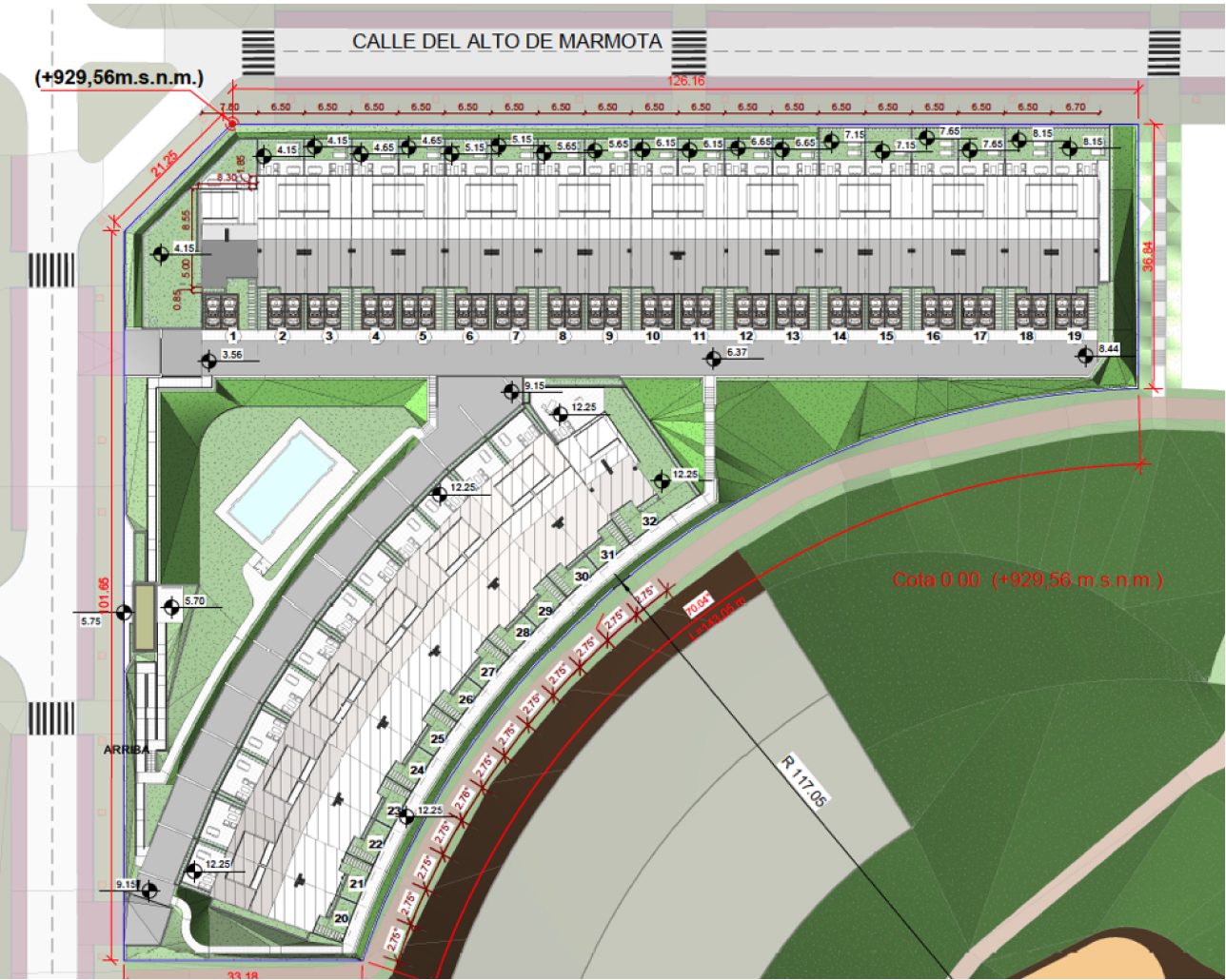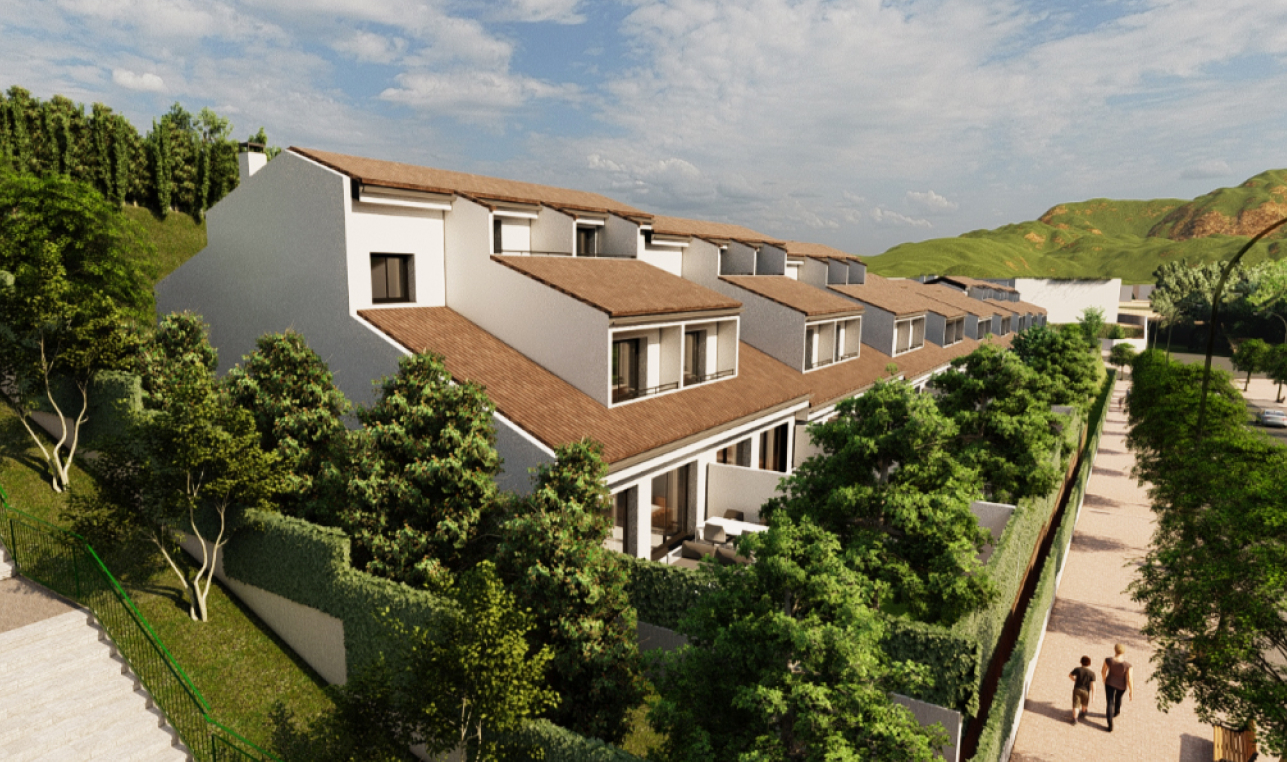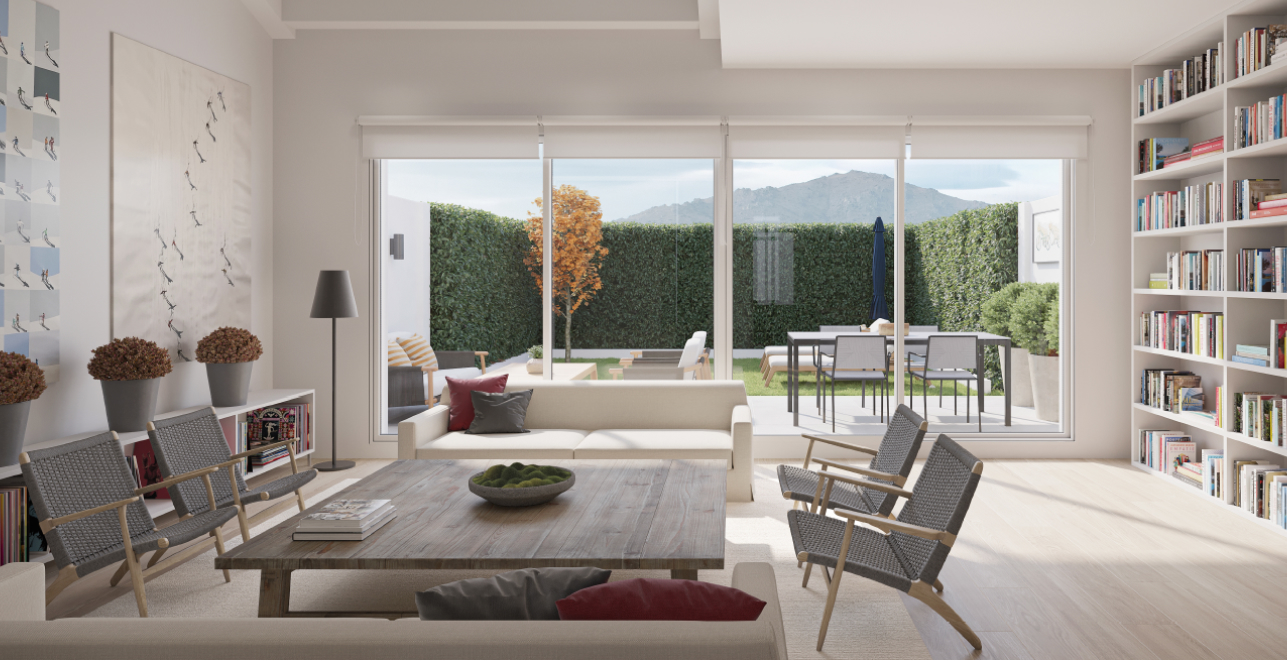 Location
Located in Colmenar Viejo, in the north of Madrid, it is an attractive residential enclave surrounded by nature and mountains. It borders La Pedriza, in the Sierra de Guadarrama, considered one of the largest nature reserves in the Community of Madrid.
Its infrastructure includes schools, sports and health centres, as well as excellent connectivity with Madrid by road and public transport.
The community is noted for its high purchasing power, which drives demand for luxury properties. This combination of factors makes it an unbeatable option for the development of exclusive, high quality real estate projects.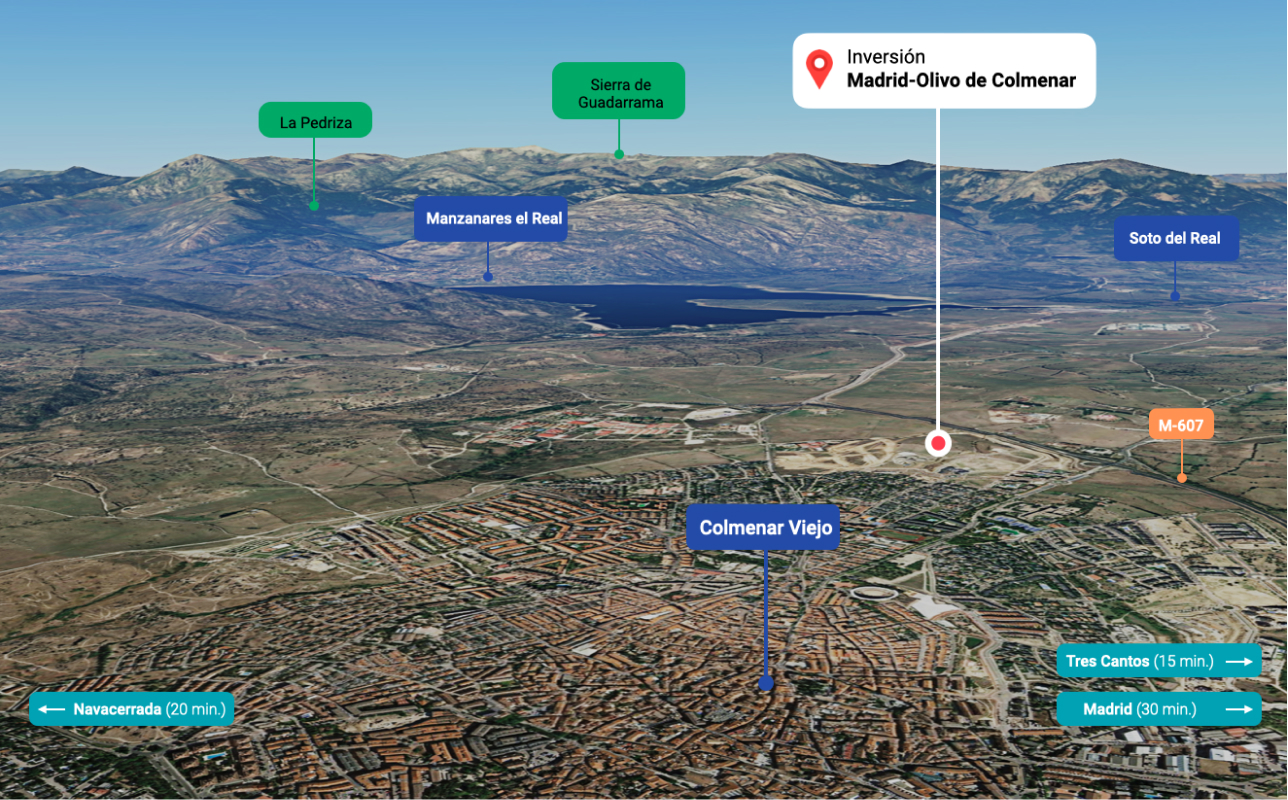 Mortgage guarantee
The loan will be secured by a 1st degree mortgage on plot PR-4 of the SUP-7 "Cerca Tejera" sector of the PGOU of Colmenar Viejo (Madrid). The loan to be granted to the developer is 3,900,000 €, which means a Loan to Value (LTV) over the current appraisal of 71.66%.
Guarantee Agent
The constitution, preservation, management, administration and, if applicable, enforcement of the real estate mortgage rights on behalf of the investors will be carried out by an entity external to wecity.
In this case the designated Collateral Agent is BONDHOLDERS.
Bondholders, is a professional company specialized mainly in providing independent commission agent and escrow services over different asset classes and under numerous international jurisdictions.
In recent years Bondholders has been mandated as agent and arranger in more than 400 transactions representing a total of nearly 200 billion euros in debt.
Its main clients include, among others, financial institutions, institutional clients, asset managers, sovereign government agencies.
Currently one of the leaders in Europe in providing independent fiduciary services.  
Monitoring
The promoter will be required to provide justification for the intended use of the funds for each disbursement they request. Additionally, an external company, separate from wecity, will be responsible for monitoring the promoter's use of the funds.
Keys
Type of investment: fixed-rate loan.
Guarantee: 1st degree mortgage.
Type of asset: residential – new construction
Estimated duration: 6 months
Interest rate: 12.25% 
Estimated total return: 6.13% half yearly
Contributions:

Olivo de Colmenar SL: €990,672 of own funds
Investors wecity: 3.900.000 €.

Purpose of the loan: acquisition of a plot of land for the development of a property development. The details of the property are set out below. Finca Nº48497 de Colmenar Viejo, Registro de la Propiedad Viejo number 1, IDUFIR 28077000889092. The cadastral reference of the plot is: 4435807VL3043N0001HL.
Minimum investment: 500 €.